I'm a new scroller, using an old 16" Tradesman saw that I bought for $10 on Craigslist. I live in southern Maine. My hobbies include upgrading my house, my four kids and seven grandkids, woodworking, bass fishing, beer brewing and bicycle riding. I mostly retired a year ago.
So far I've made two things on my scroll saw, this is the most recent and was an anniversary gift for my wife this week. I enjoyed making it, though it did make me really want a new saw! I still need to file and sand a bit and then put a finish on it.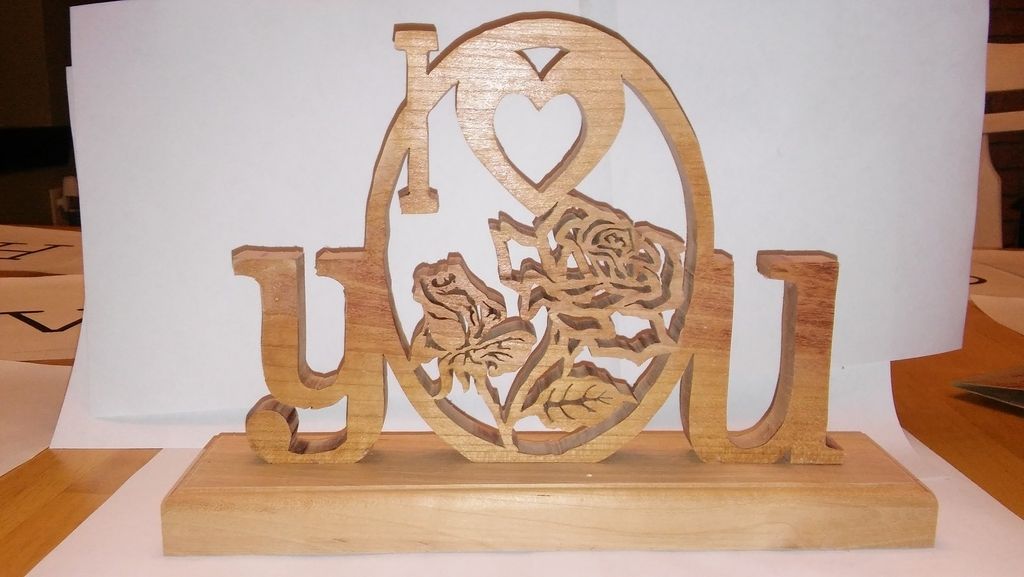 It's not attached to the base yet so that I can more easily finish it.
I'm looking forward to a lot more scrolling.