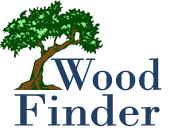 Apple
Note:
Results updated every 60 minutes.
Empty results indicate no current listings for that species on eBay.
Items listed here are not sold or endorsed by

Scroll Saw Village

. All transactions are between yourself and the individual eBay seller.

Wood Finder

is a service to help you find the wood you need for your next project.
Check out our Safe Buying Guide for tips to ensure a smooth transaction.
Apple