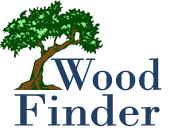 Wood Finder
Welcome to Wood Finder. We strive to make it easier for you to find the wood products you need for your next project. Find hard-to-find hardwoods, veneers and plywood for your woodcrafting needs. Whether your a portrait artist, intarsia artist, pen turner, wood carver, marquetry artist, or an all round scroll sawer, you'll find what you're looking for. Select the species you're interested in from the menu on the left. Take a look around. I'm sure you'll find something you can't live without!
Plywood
Note:
Results updated every 60 minutes.
Empty results indicate no current listings for that species on eBay.
Items listed here are not sold or endorsed by

Scroll Saw Village

. All transactions are between yourself and the individual eBay seller.

Wood Finder

is a service to help you find the wood you need for your next project.
Check out our Safe Buying Guide for tips to ensure a smooth transaction.
Wood Finder